The Harbour Folk Band
---
Present members
---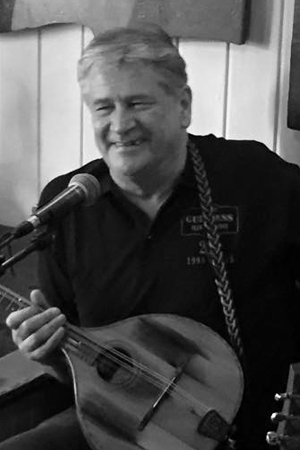 Richard Harris
Vocals, guitar, mandolin, music stick, banjo
Richard Harris has since 1997 been the heart, soul and voice for the music that is performed every Thursday evening and Saturday morning at The Irishman Pub.
His pleasurable and fun way of being onstage, rubs off on the audience - along with his great interpretations of the music of his favorite songwriters.
Richard is The Harbour Folk Band's natural frontman.
---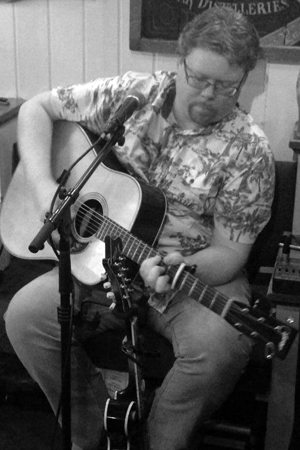 Arve Hermundstad
Vocals, guitar, mandolin, mandola
Arve always has a wonderful tone when he interprets the Irish folk music. He has a diverse musical background, that you clearly can hear in his music and performance.
In addition to playing well-known Irish songs, Arve also composes his own tunes and songs well within the irish tradition. These original tunes are performed on The Irishman Pub from time to time.
---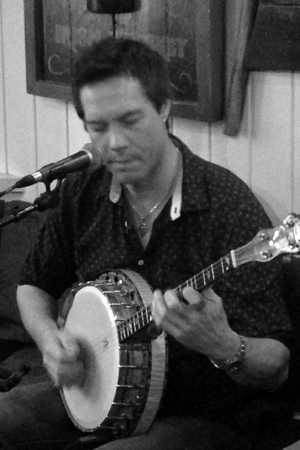 Stian Tønnesen
Vocals, guitar, dobro, mandolin, banjo
Stian has been involved in placing Stavanger on the map as the capital of the Irish music in Norway. Both through The Harbour Folk Band and the band The Tramps, Stian has, artistically and commercially, been one of the leading mandolin and banjo players in this country.
In addition to playing Irish traditional jigs, reels and other tunes with beautiful flow, Stian has also written several well-known songs in the style of irish traditional folk music, including the song Me And Jenny, a song which is included in the Harbour Folk Band set.
---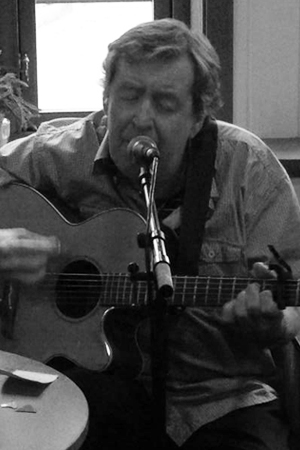 John Dunne
Vocals, guitar
John is from Dublin and he has this unique ability of creating beautiful and special "moments" when he performs. Perhaps it is his closeness to the songs, mentally and geographically.
He has been working professionally with music his whole life and has been a part of the music scene in Stavanger for years.
In addition to interpreting his favorite songwriters, John also writes his own songs.
---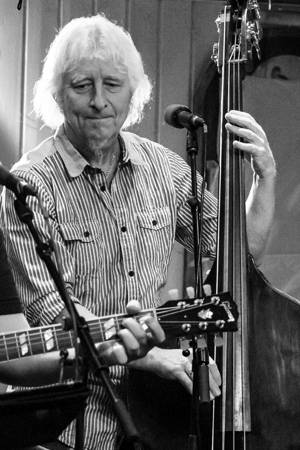 Eivind Hodne
Vocals, double bass
Eivind is one of the most frequently used bass players in the area. It's easy to see why. He plays pop, rock, theater music, cabaret productions. You name it.
Eivind is a wonderful guy with a wonderful tone in his bass playing. He is incredibly versatile and blends superbly with the rest of the band, both vocally and instrumentally.
---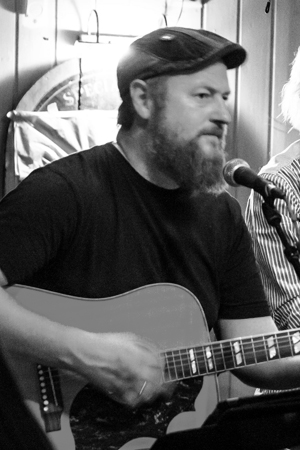 Erik Zahl
Vocals, guitar
Erik joined the Harbour Folk Band in 2014 and is the latest addition to the band. He is a versatile guitarist and singer. Probably most known from irish folk band Johnny & the Beels and Norwegian Grammy nominated 50's rock and jump blues band Eric Slim Zahl & the South West Swingers.
---
Brief History

The band was formed in October 1997 and has been playing as the resident band in The Irishman Pub, Stavanger, Norway, ever since. Original founder members were Richard Harris, Bill Woodcock, Adrian Peter Ronaldson and Odd Vegard Sunnevå. Other members past and present are Ole Zweidorrf, Nils Arveschoug, Arve Hermundstad, Stian Tønnesen, Dag Sindre Vagle, John Dunne, Eivind Hodne and Erik Zahl.

To go back a bit further, The Irishman Pub was opened by Don Lyne in 1991. The first musicians to play live regularly in the pub were John Dunne and Charles Eales. Pat Crilly came along in 1994, resulting in the formation of the band Fiddler's Green, together with Claus Beyer. When Pat returned to England in 1995, Hege Wiik joined John and Claus to form The Black Velvet Band who were then resident in The Irishman Pub until Spring 1996. Richard, Ole and Dag often joined in on the Saturday sessions.

Pat Crilly returned to Stavanger in Spring 1996 and formed The Kerry Recruits who were resident until October 1997. This line-up comprised Pat Crilly, Richard Harris, Adrian Peter Ronaldson, Stian Tønnesen and Dag Sindre Vagle.

When Pat returned to England for good in late 1997, the Stavanger Harbour Folk Band was formed (now shortened to the Harbour Folk Band) and continues as the resident band at The Irishman Pub to the present day.
Our dear friend and band member Ole Zweidorff passed away peacefully on August 30th 2011 and is very sadly missed.
---